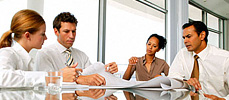 Paxton Technologies Inc
eCommerce Solutions that generate revenue.
We develop websites for e-commerce solutions that enable companies to effectively sell their products on-line. We can offer you a fully customizable e-commerce site that can increase your web sales potential. If you have an existing site we can integrate our package seamlessly with your existing web pages. Our package includes:
On-line store with the ability to:
- Sell your products to anyone in the world
- Show product images
- Display product price, code, description and comments
- On-line Credit Card payment through PayPal. (Your products will not be listed on E-Bay. This includes credit card payments through PayPal credit card processing only). Other credit vendors can be quoted at an additional cost

An order pipeline which includes:
- Credit authorization to ensure customer funds are available
- Check stock flag to allow you to ensure stock is available for shipment
- Confirm shipment flag to ensure goods are shipped to your customer
- Process payment to receive pre-authorized funds (from credit authorization)
- Products can be categorized by department
- The ability to showcase products on the landing (home page) and department page. These are typically used for your top selling items
- Ability to maintain clients e-mail addresses. This enables you to stay close to your customers and develop e-mail sales campaigns.

Administrative pages exclusive to you and available only to you for:
- Catalog Maintenance and Administration
- Order Maintenance and Administration
- Submittal to all major search engines (Google, Yahoo, MSN)


You would be responsible to:
Choose an un-registered domain (website) name, provided you do not have one. We can transfer existing names if required.
Provide a website logo
Choose a website colour theme
Take and upload digital images of your products
Enter product information (Price, description, etc.)

We would be responsible to:
Maintain and store all data and web pages on our server.


Additional Services
We can also offer you these additional services:
- Company logo generation.
- Dynamic web content. Moving graphics and special effects.
- On-site product imaging. (at your location)
- Product imaging from existing electronic catalogue.
- Product imaging from existing hardcopy catalogue.
- Catalogue entry (provided product images and all product information are provided to us)
- Courier integration. (ex. UPS)
- Search Engine/Web Marketing
- Optimization for Major Search Engines
- Paid Per Click Campaigns (PPC) (Google, Yahoo, etc...)
- E-mail marketing campaign module (managed by you)
- A fully customizable website to suit your specific needs. Quoted on a case-by-case basis.
Please contact us for a quotation.